At Les Vignerons d'Uni-Médoc, the watchword behind our wines is authenticity. Our main concern is to produce quality wines capable of expressing all the character of our region. Vinification is carried out in our 3 cellars, spread around our vineyard area: Bégadan, Ordonnac and Prignac-Médoc (Blaignan-Prignac).
We do everything we can to create wines that are good for your taste buds, healthy due to environmentally friendly viticulture, and safe thanks to various procedures and certifications.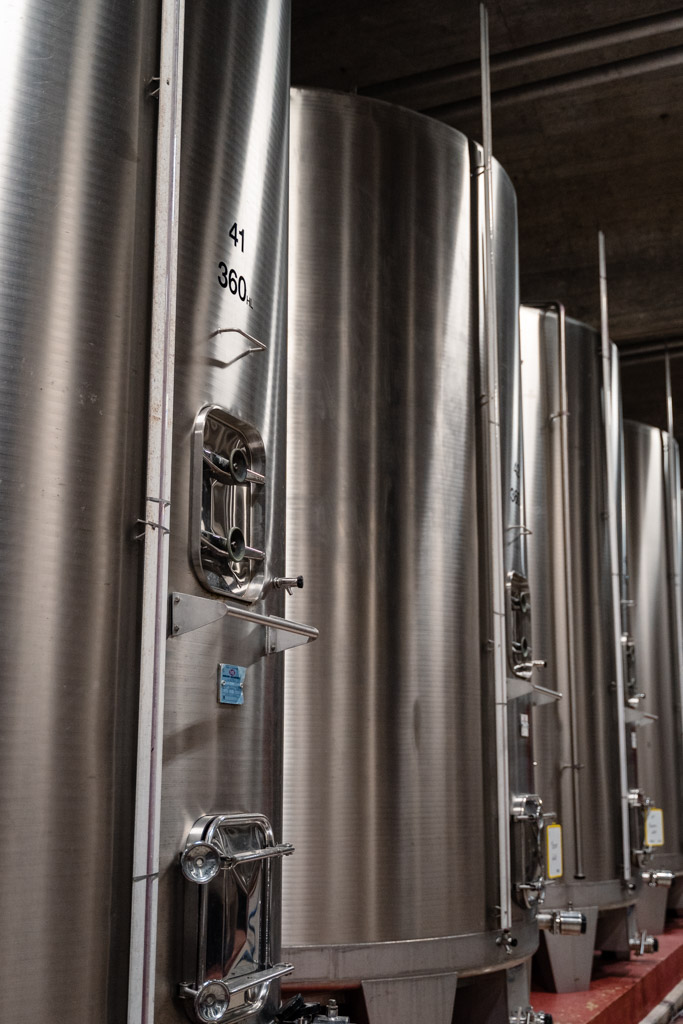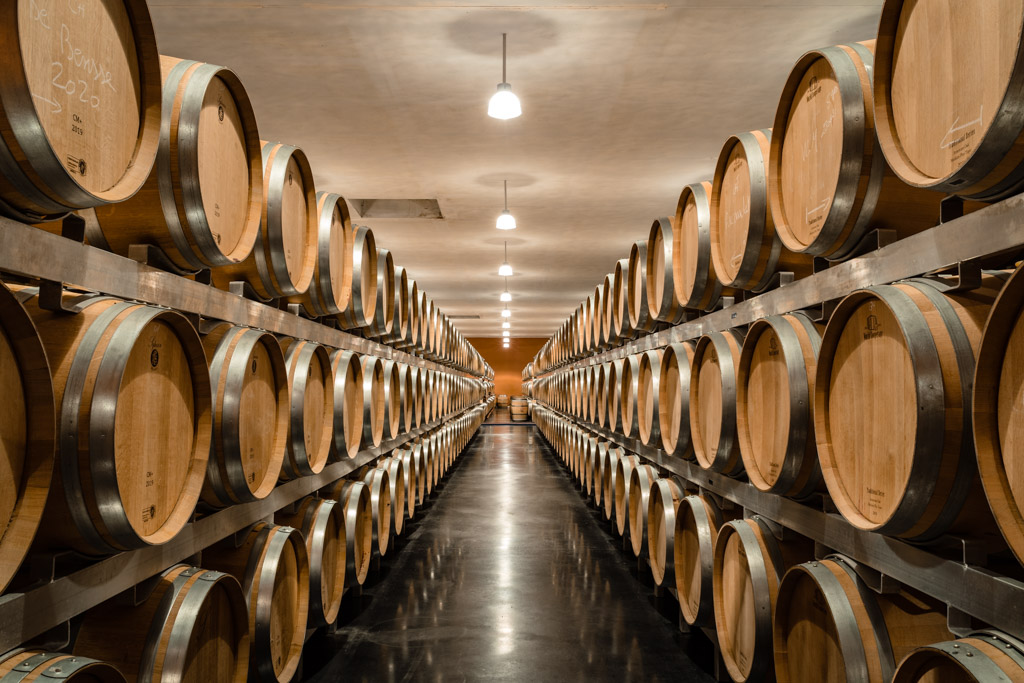 Ageing of wines in barrel is a specific feature of our appellation. In the past, long before wooden barrels existed, amphoras were used to transport wine (and also beer and olive oil) by ship. Gradually, wooden barrels made their appearance to replace these heavy, breakable containers that were difficult to stack. These oak barrels give flavour to the wine and also ensure their proper ageing. A perfect marriage between wine and oak! Our wines are aged for 6 to 12 months in oak barrels in our cellar in Gaillan-en-Médoc. An exception is made for our Premium 100% Cabernet Sauvignon, which is aged for 18 months. One-third of our stock of 3700 barrels is replaced each year by our oenologist, who chooses the barrels best suited to the ageing of our wines.
Our bottling line has a capacity of 6000 bottles per hour. Our modern equipment, qualified staff and oenologists guarantee bottling and storage under optimum conditions of hygiene and quality. Nearly 3 million bottles are stored in our warehouse, waiting for the right moment to be tasted!
Our cooperative cellar launched its first environmental initiatives in 1993. Since then, we have constantly rethought our practices and applied what we call "country common sense". Our certifications allow us to make progress at many different levels, from the vine to the bottle.
These certificates guarantee a high level of quality and food safety.