Do you dream of getting married in the middle of the Médoc vineyards? Are you looking for a room to host parties, seminars or events? Les Vignerons d'Uni-Médoc can make its reception room available.
Our former barrel cellar has been renovated and transformed to host all types of event. Equipped with everything needed for meetings and events, the room has retained all its charm. In particular, it features a magnificent stained glass window of glass slabs set in stone. The room can also be used to project light effects evoking the colours of our winegrowing Médoc.
Organise an original wedding in the Médoc!
Make your wedding a unique and unforgettable moment in an authentic venue located in the heart of the Médoc.
Our cellar is located in Gaillan-en-Médoc. This site offers a complete and original venue for a wedding in the Médoc. Next to the reception room, a fully equipped professional kitchen allows the caterer to cook on site if necessary, with dual access from the rear and from the room. A kiosk as well as the barrel cellar are available for wedding photography, for example.
During your wedding, our barrel cellar can also be visited with our sound and light show. An unusual and original show that will remain etched in your memories and will charm your guests!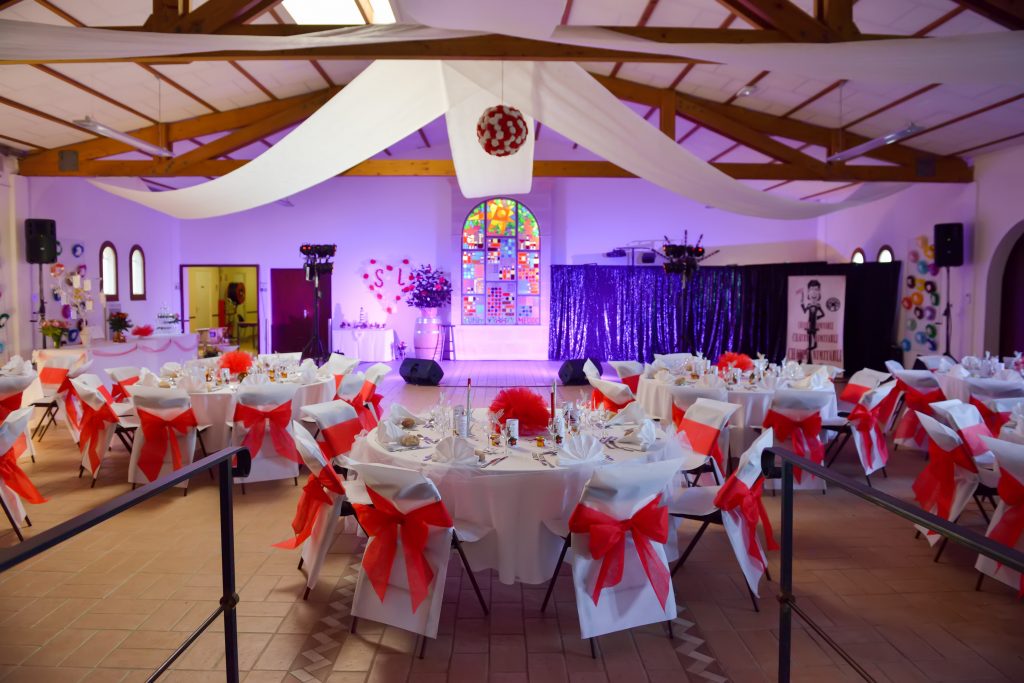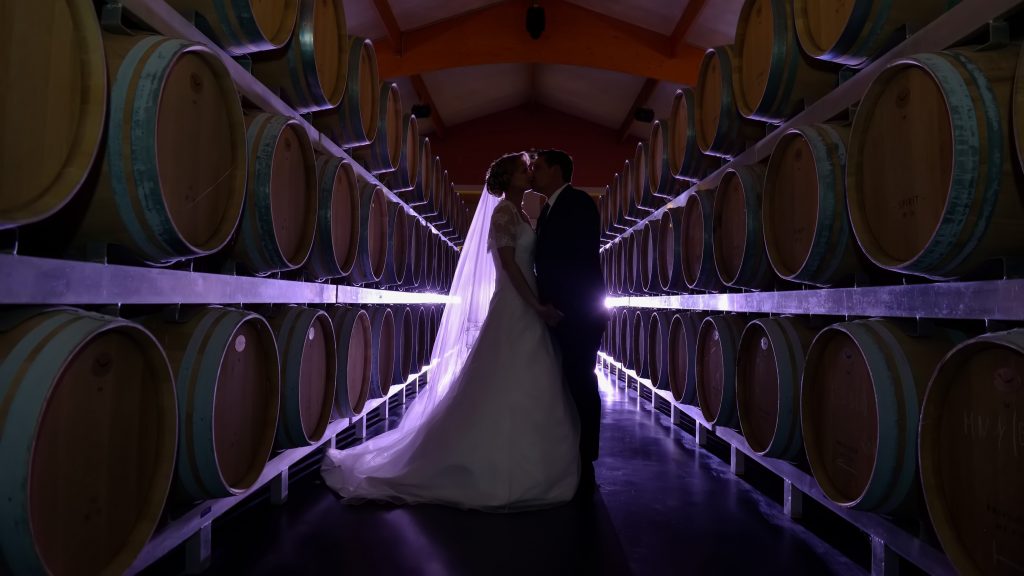 A room for private and professional events
Our modern, fully equipped reception room is ideal for organising private and professional events. A subtle blend of tradition and modernity, this charming room will enhance any event: meetings, parties, seminars, cultural, tourist or gastronomic events, etc.
With its rich history, previously used to watch over the wines as they aged in silence and secrecy, this old cellar has now come back to life to make your events a success: we are only waiting for you.
Description of the room
« Les Vendangeuses »
140 seats
Sound system
Caterer's kitchen
Toilets compliant with standards
Want to organise your event in the Médoc?
Don't hesitate to contact us