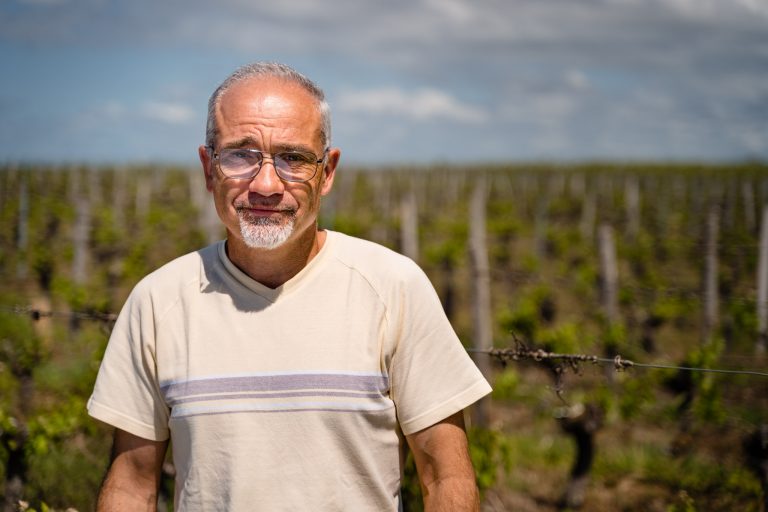 Who are you ?
My name is Eric Tamisier, I am married with one daughter.
My parents are not from an agricultural background and the passion for viticulture was passed on to me by my grandparents, who were vineyard workers.
I have been a winegrower at Les Vignerons d'Uni-Médoc since 2001. I was lucky enough to be able to take over the vineyard from my father-in-law, and I have developed it over the years.
At the same time, I was an employee of Les Vignerons d'Uni-Médoc from 1990 to 2017.
Thanks to the management of Les Vignerons d'Uni-Médoc, I was able to adapt my working hours as my vineyard grew, and I thus become a full-time winegrower in 2018.
Why are you a member of the Uni-Médoc cooperative ?
When I made the choice to become a winegrower, Les Vignerons d'Uni-Médoc seemed the obvious choice, given that I already knew the people and the values they defend through having worked for them.
What values do you share with your cellar ?
What I really appreciate about Les Vignerons d'Uni-Médoc is the whole social and human aspect, both for the members and for the employees. Everyone can find their place and evolve.
Another important thing in my view is the constant desire to be at the forefront of the various certifications and quality labels, to develop its members' practices and to improve. And among other things, the constant improvement in the quality of the wines, while respecting the environment.
Today, I am proud to be part of this family.