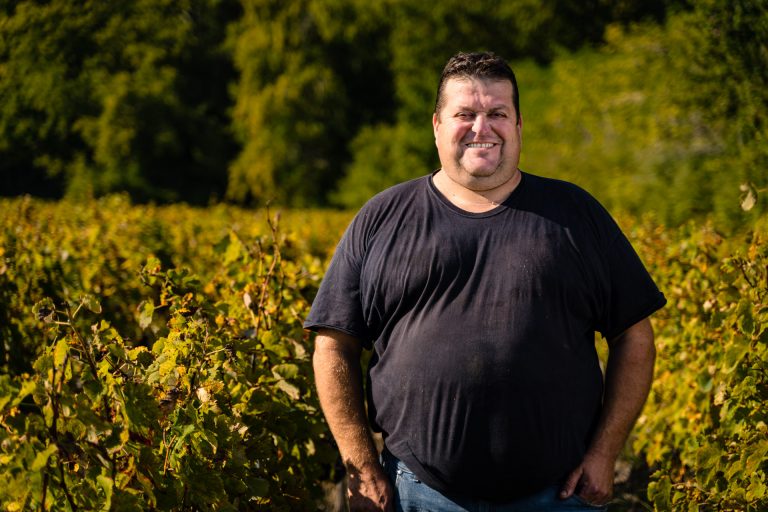 Who are you ?
My name is Daniel Sallette and I was born on the 5th of June 1973 in Lesparre-Médoc.
Established in 1995, I currently work 11.54ha of vineyard, of which 5.65ha are owned, the rest being leased.
Why are you a member of the Uni-Médoc cooperative ?
I am a member of the cooperative by personal choice, to discuss, work, innovate and pass on a powerful tool to future generations.
I have also been on the Board of Directors since I started. This allows me to express my ideas but also to participate in the life of the cooperative and bring up the concerns of members who are not on the Board.
 What values do you share with your cellar ?
The values that you must share with your cooperative are living well together, reciprocal exchanges, conviviality, mutual respect between cooperators and employees. Knowing how to pass on, train, motivate, welcome, seek new members to ensure that our work tool lasts over time, these are also values that we must share with our cooperative.